My Mother's Day Gift Offerings
Geof is back to his normal self. It took him about 4 days to get back to 100% but I guess that's to be expected. Thank you for all the well wishes and support it was so very appreciated!
You may, or may not, have noticed that I have yet another button for my blog over there on the right ----->
It was made by the infamous yarntomato herself,
Donna
. She used the sketch I had mentioned
here
and tweeked it a bit and this is the final result...

Pretty cute isn't it?! Thanks again, Donna. YOU ROCK!!


On the crochet front. I had mentioned in a
previous post
that I was thinking of biting the bullet and trying my hand at some doilies. Well, I did it and I loved it!! I used a pattern from this book: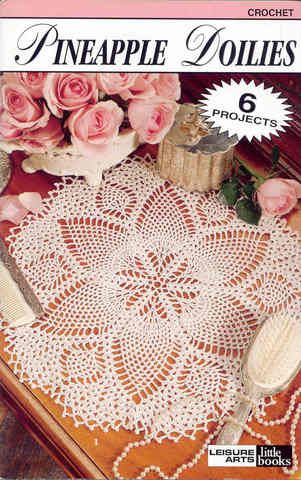 The doily I made is the one pictured on the cover...and here she is...drum roll, please: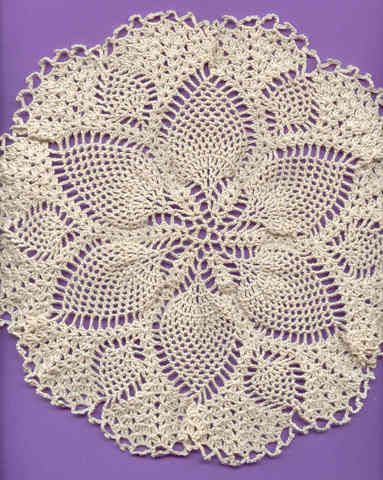 It's actually not a picture. I don't have a digital camera so I just scanned it into my parents' computer and used purple construction paper behind it so it would show up better. I'm going to give it to my grandmother for Mother's Day. I plan on mounting it onto a dark background and framing it. I am very pleased with how it turned out. The directions were very easy to follow. It hasn't been washed and blocked yet but I just had to toot my own horn here!!
I've started on a different one from the same booklet. Here is how it is pictured in the book: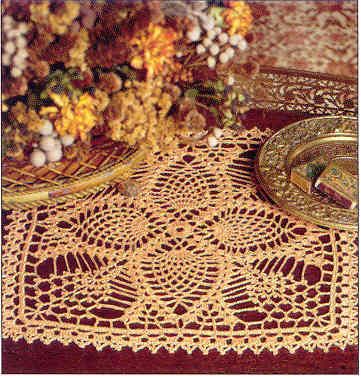 I'm doing it in a sage green color. It's working up very fast and should be finished by tomorrow...hopefully. It will my my Mother's Day gift for my Mom.
Not to sound like a saleswoman, but if anyone out there wants to try a doily I highly recommend this booklet. I got it at WalMart for less than $3. The pictures are great but more importantly the instructions are clear and easy to follow. This was my first time working with thread and definitely my first time making a doily and it was a pleasurable experience. Ok, I'm done. Thanks for looking!! Take care.