Desperately Seeking Mary Jane
I need some help, folks. I'm looking for a crochet pattern for mary jane style booties that look something like this...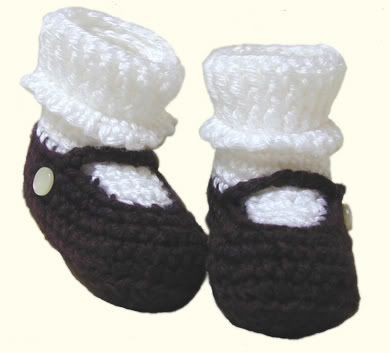 I've searched Ravelry, CPC, and Yahoo! images but can't find the pattern anywhere. I did see where there are ready made booties like these for sale...for $30! Any help or nudging in the right direction would be much appreciated!