Totally Dropped The Ball On This One...
It seems that there are a lot of blogiversaries out there this month and I got to thinking....hmmmm, I wonder how long I've been at this whole blogging thing. Well I checked on that tonight and guess what...January 16th was mine!! A big fat
D'OH
!!!!!!!
I guess with any anniversary you look to the past as well as to the future. I've "met" a lot of
great
people through this whole process. I've also learned a lot about myself. I also can't help but wonder how long this whole phenomenon will last. I mean is it possible that I will see a 5th or even 10th anniversary? Would that be cool or lame? I guess we'll all just have to wait and see! Thank you to everyone who reads this blabber on a regular or even not-so-regular basis. Thank you for listening and offering up sage advise. Special thanks to
Deneen
who left my very first comment and who has stuck with me since the beginning offering tons of support both in my crochet life and out. You guys rock!!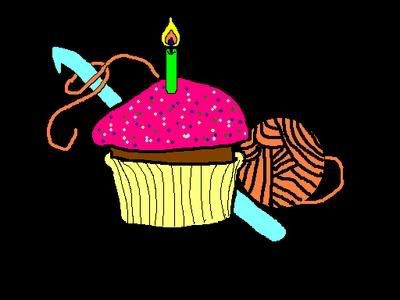 "artwork" by me