Hooray For Crochet!!
It's amazing how much I can accomplish when I don't have the distraction of the internet!! Here's a list of what I've been working on since my computer died...

a black stuffed Halloween cat (complete)

huge tote bag (lacks liner and zipper)

hat for Geof (complete)

plastic bag holder for Nathaniel (complete)

conqered the baby blanket from hell (complete)

sweater for Geof (almost complete)

Aren't you just so proud of me?! I'm glad to finally have the drive to crochet back. Ever since I finished making that snowflake afghan for my grandmother for Christmas 2004 I've not had much desire to crochet. I guess you could say that I'm a born again hooker now!!
The last time we visited my parents I was able to scan some pictures that I'd promised to post a while ago....enjoy!
all pictures are clickable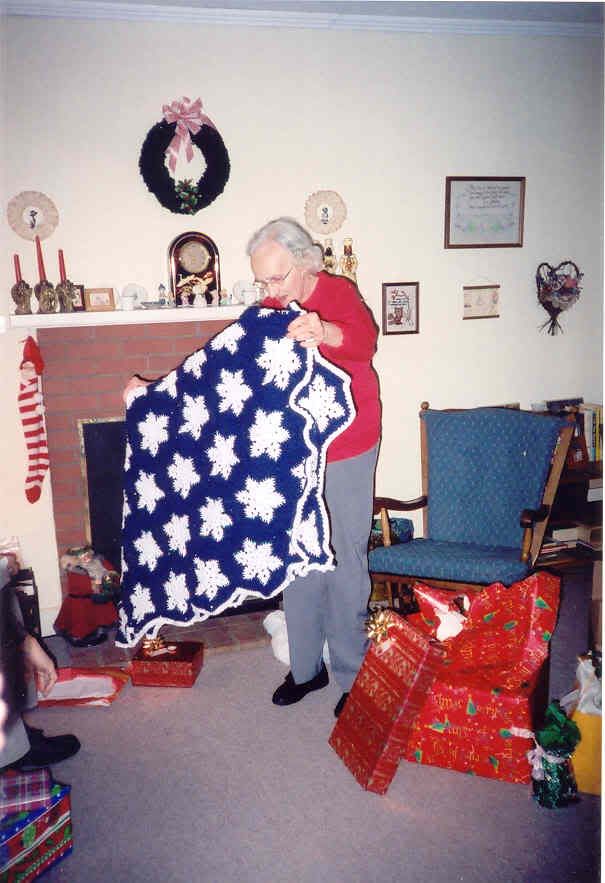 my Grandmother with the afghan that took away my will to crochet....but it was so worth it!
the boobie pillow I made for Nathaniel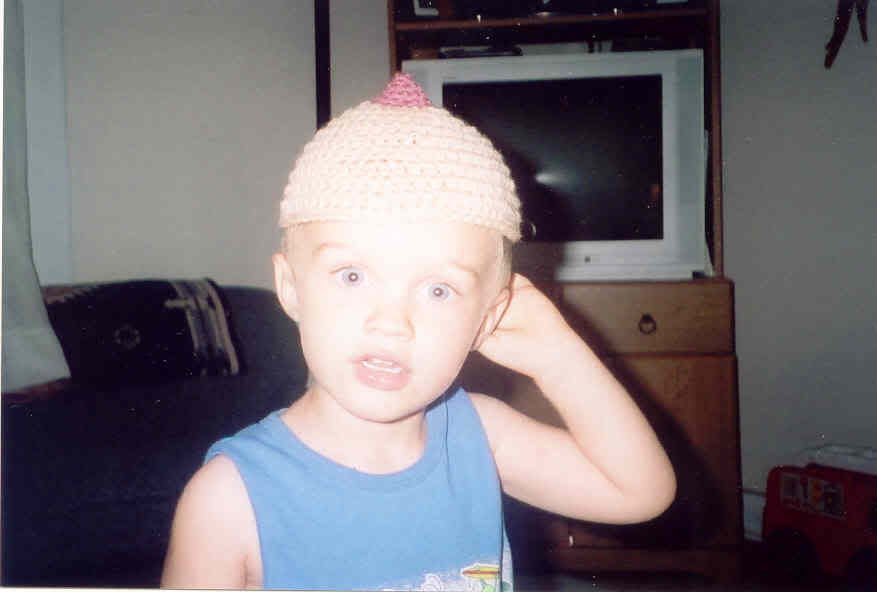 Geof wearing one of the "boo boos" as a hat