I'M FULLED!!
Well, my first fulled project is in the dryer as I type. I'm extremely pleased with the way it came out. I have a few ideas on how I would do things differently next time, but there were no major mishaps. This is the project that I've been working on for the up-coming Stitch N Bitch book devoted to crochet. No pictures available...yet because I have to do it the old fashioned way. Get 'em developed, then haul them to my parents' to use their scanner, then post. My folks live an hour and a half away so personal pics are few and far between. The picture featured in my last post was one that I took in
Chimney Rock, North Carolina
at a little gift shop. We were visiting my folks last weekend so I got to post some pictures. We'll be down that way again this weekend because my Dad is having surgery on his left stump. Long story short...he's diabetic, lost both legs below the knee because of it, and has to go back to have more taken off the end of one. No big deal, but he'll need help around the house so we're going to the rescue. Yeah, we're good kids.
Every wonder what we look like? Here's my little family...

No, my husband isn't a scary neo nazi although he looks like it. He is bald and beautiful by choice. When I first met him he looked like this...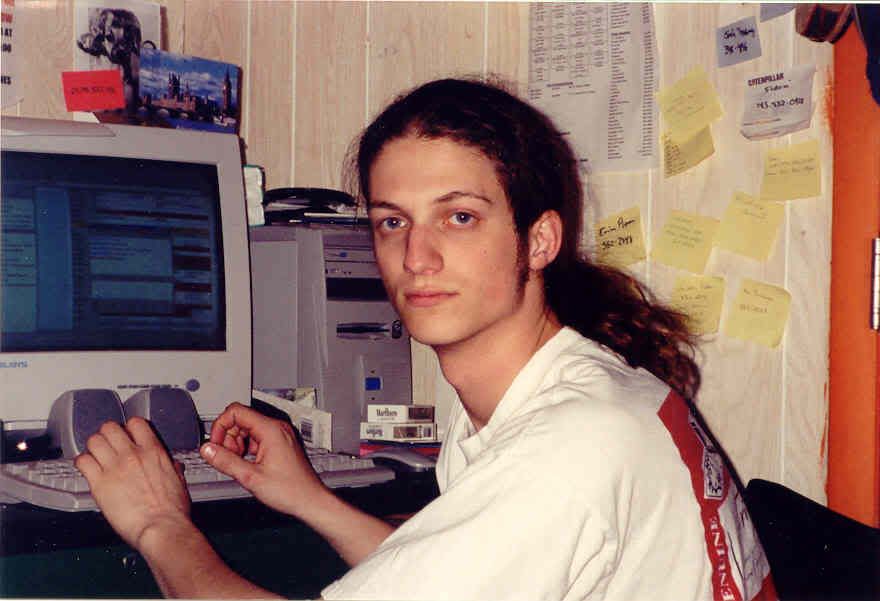 What can I say? I had a thing for long hair...now I'm partial to baldies!
Here's a picture of what happens when you have a 2 year old and a cat working together...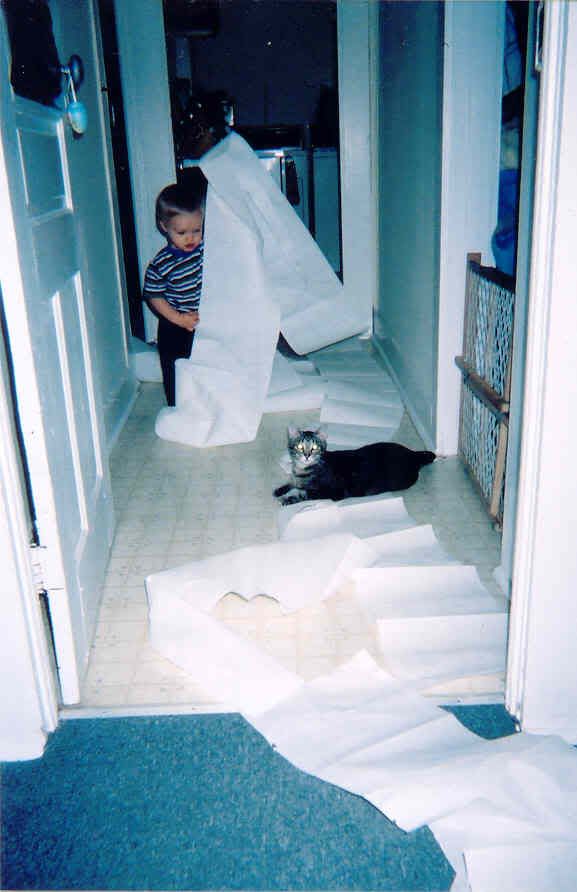 ...the fun never ends!!
That's all for now!